This was a project for the ambient band "East Forest." It was very cool to be reunited with one of my first freelance clients when I moved to NYC over 12 years ago. We got reacquainted with a simple coloring job for a sticker of his which then lead to this cool t-shirt drawing.
Let's start off with my favorite version (which has not yet been used) because the 2 color version would be much more expensive to silkscreen. The main difference with this version and the final is the "East Forest" logo has tree rings.
This was the original sketch idea for the shirt which I'm glad we did not go with. Obviously, this one would have needed much more work but it was just too wonky in the end.

This second version was not the right voice for the band as well as too many colors. We needed something that could be one color. This one sort of reminds me of the "Twin Peaks" opening shot now. Again, glad we didn't stop here.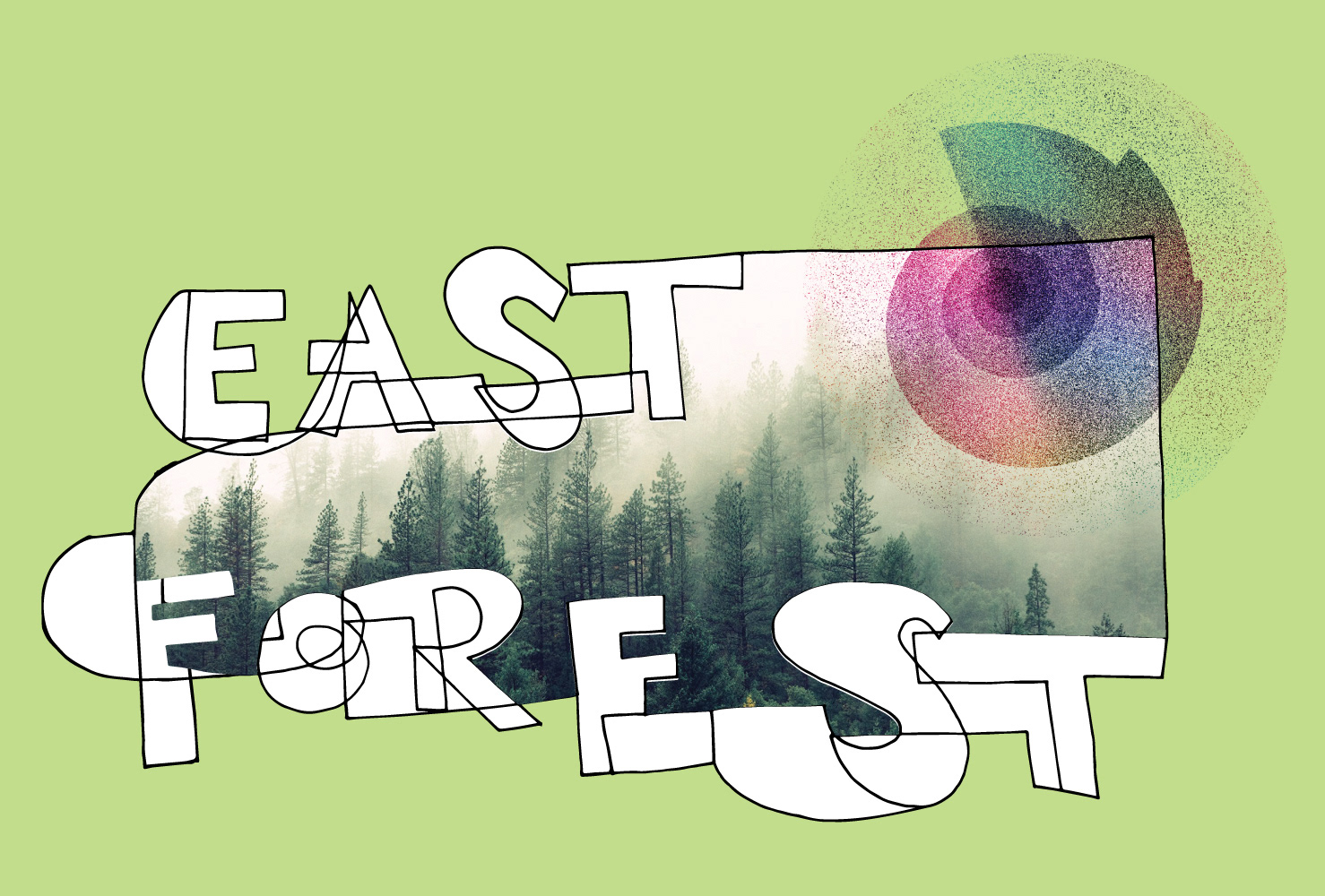 These are a collection of sketches I did that ultimately lead to the final version. The bottom branch and mushrooms actually made it to the final. In the songs by "East Forest" you can hear insects and other things found in nature and I thought it was important to illustrate that in the image.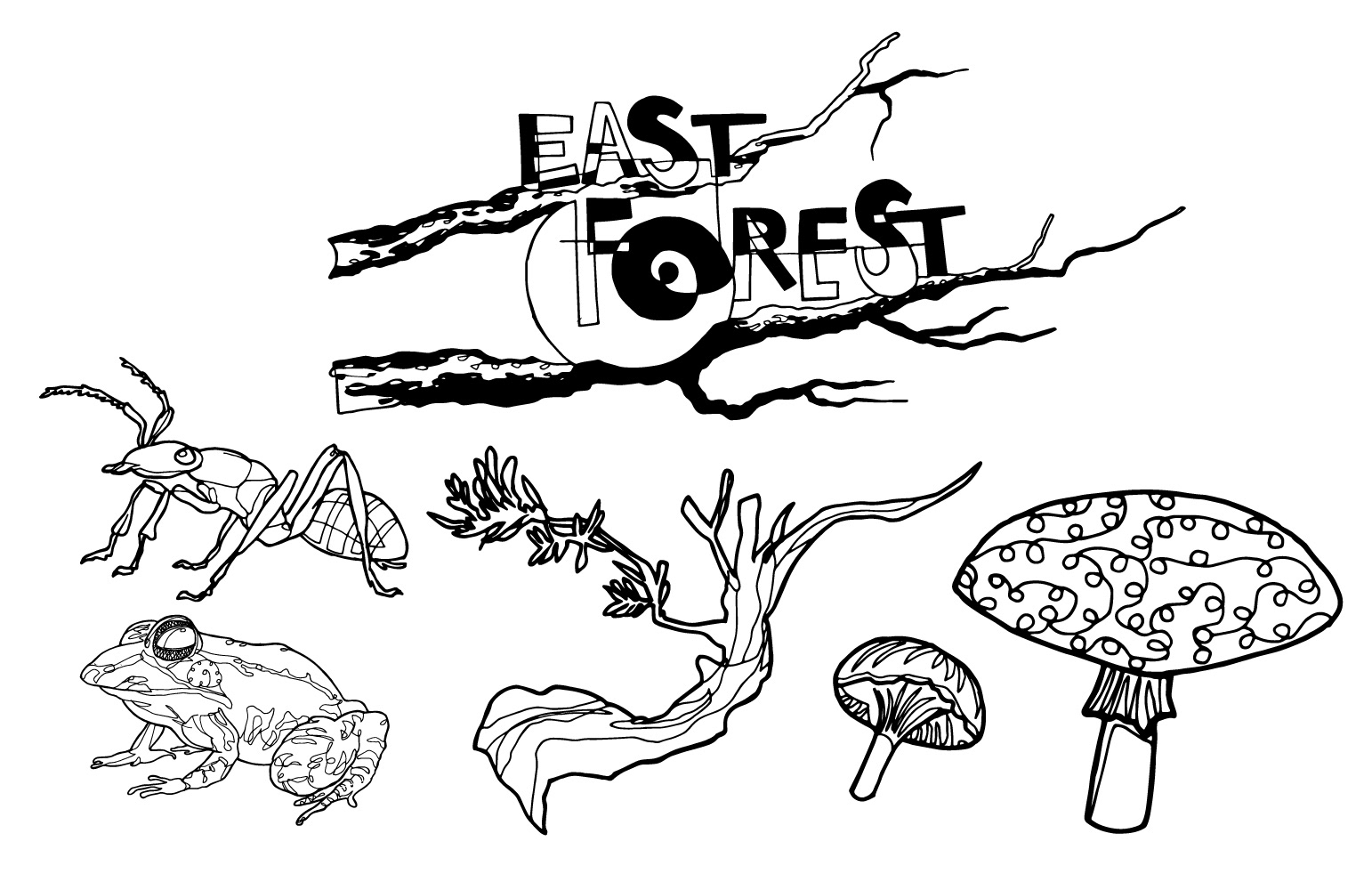 This drawing of a frog lead me to think about frogs a lot which you can hear in a lot of the music. I went to bed one night thinking "tree frog" but felt a straight up tree frog wouldn't fit the location of where "East Forest" is from (Portland, OR.) Luckily drawing this frog and the words "tree frog" would lead me to the final idea of the frog making up part of the tree.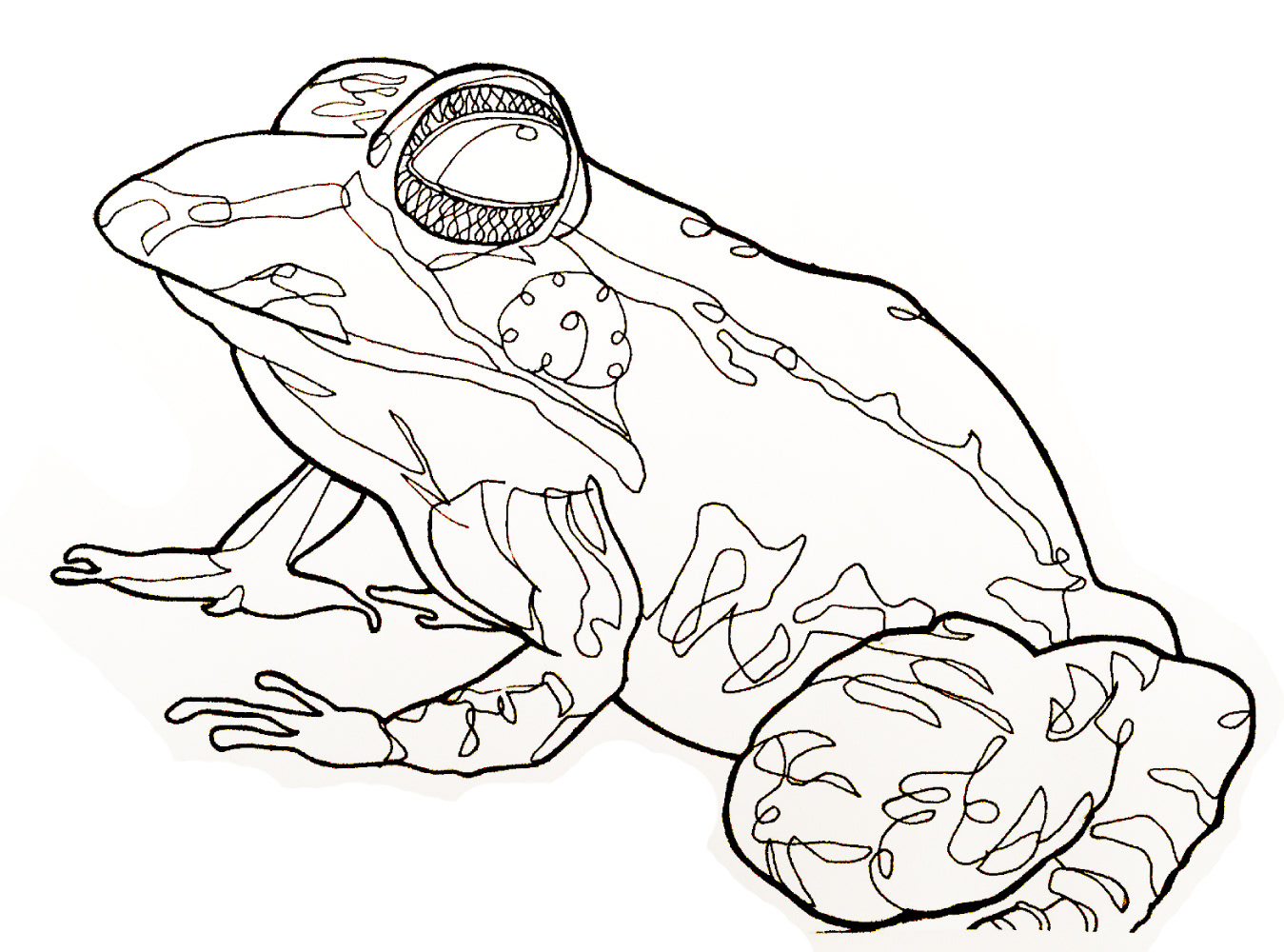 This was the 2nd version and ultimately, the final version that we used (with a lot of tweaks in Illustrator.) I originally wanted the leaves of the tree and birds to turn into waves and fish sort of like M.C. Eschers' drawing of fish and birds. It ultimately did not work as it would have been too overpowering visually. 
The final version as printed. Like the band it was silk-screened in Portland, OR.  If you are interested in picking up your own shirt, follow this link: http://music.eastforest.org/merch/juniper-frog-t-shirt