This Little Piggy Distillery: WhistlePig Rye Whiskey
This was going to be a shirt but the company decided to go with something much more reserved and text based. I've been told this will be used down the road for something. It features the new Vermont distillery's David Pickerell's (head distiller) specially designed equipment. Can you dig it?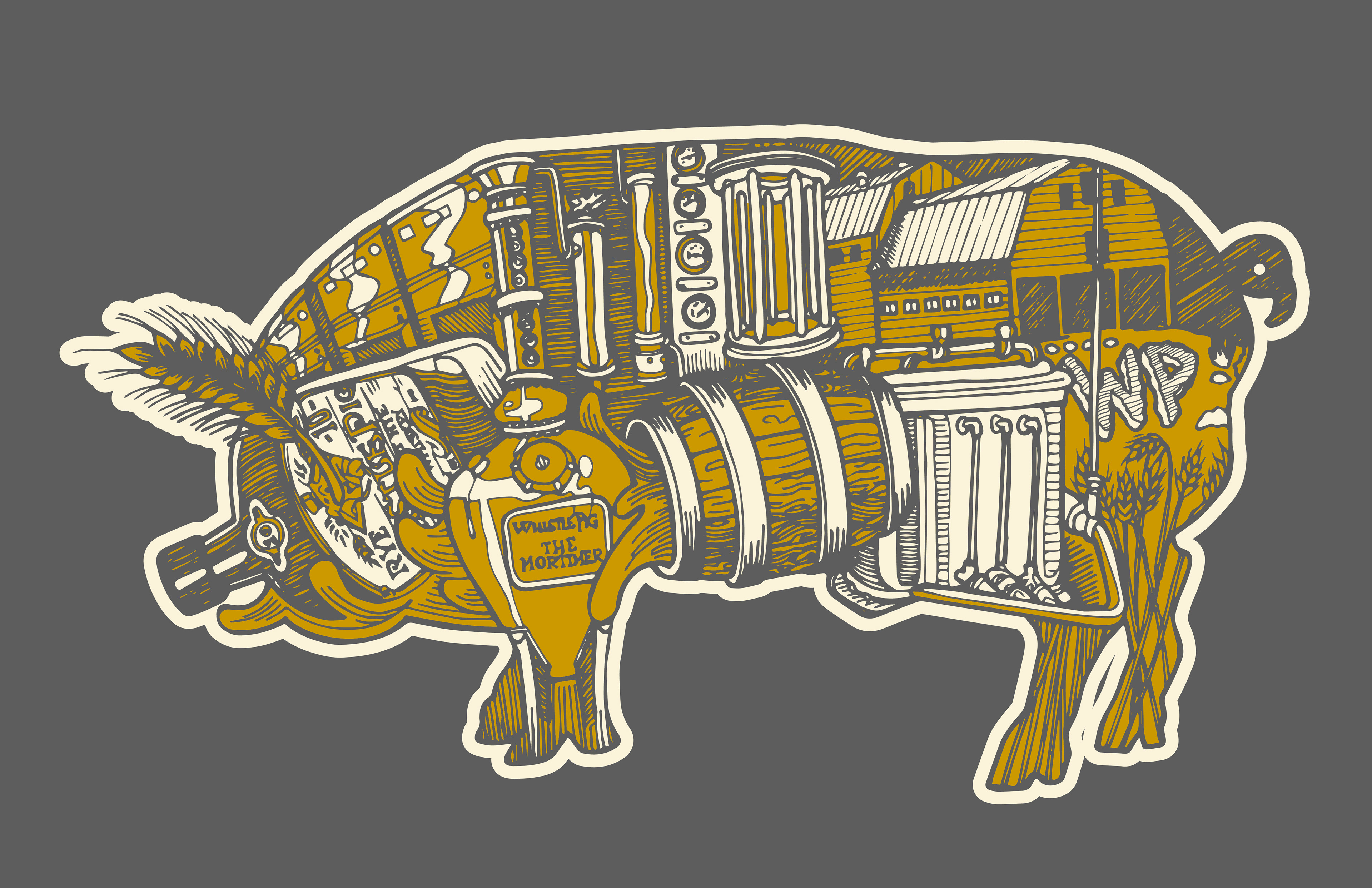 This was originally illustrated for Whistle Pig Distillery up in Vermont to showcase all the custom equipment they had just installed by master distiller Dave Pickerell. I believe they still haven't used it for anything which makes me scratch my head for sure.